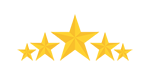 Went to the office for the first time today and it was great! Everyone was very friendly and accommodating and the office was clean and welcoming. Fast appointment too but not without quality of care. They made my daughter feel safe and that this was a fun experience for her! Highly recommend!
- Maggie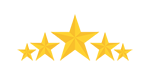 My 3-year old has been going to this dentist office since he was 1 year old. He absolutely loves going to the dentist since they make him feel like he is part of the entire process. He was a little scared before his last visit, but as usual, they completely reinforced all the positive things about going to the dentist that I had been working with him on, and he ended up having a great time.
- Lauren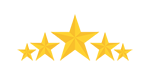 Excellent service and highest quality care. Really grateful for this office and their assistance, particularly in helping with a kiddo in need of services quickly.
- Melissa